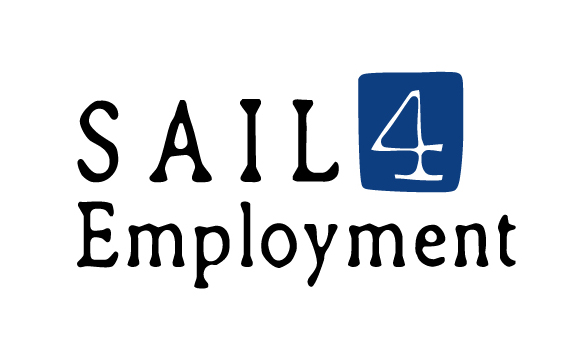 To promote the potential of the sea in creating new touristic services. This is the main concept of the most recent Erasmus +project coordinated by AJITER – Terceira Island Youth Association. The project is called "SAIL4Employment" and is financed by the community program for youth mobility, Erasmus +, through the National Agency for Youth in Action. This is an innovative initiative that, despite being part of short-term projects modality, was designed in order to have more than one target audience and act on several fronts to achieve the proposed results.
Specifically, the international partnership that is implementing the project, under the coordination of AJITER and organization by the Sail Training Association of Latvia, aims to stimulate and facilitate in young people the entrepreneurial spirit and the ability to understand a common resource as a valuable source of income: the sea.
To reach these young people, the project also provides for the training of youth workers. They will then be the ones who will work with young people and help them along their own learning path.
The international partnership is made up by AJITER, from Portugal, Sail Training Association of Latvia, Associazione Europalmente (Italy), SNUPU (Finland) and ATYLA (Spain). Since the project is strongly focused on the sea, three of the partners of "SAIL4Employment" are associations that base their work on education on board learning sailboats. ATYLA, SNUPU and STALatvia have boats where they carry out various projects to teach young people how to sail, but also to respect the discipline that is necessary to live on board.
During the presentation of the project that took place during the preparatory meeting of the project, in Terceira Island, on February 18th and 19th, 2020, the representative of the Latvian partner, Sintija Lase, and co-creator of the project, explained that the initiative is based on methods and dynamics of non-formal education and has three main phases: The preparatory meeting; a training course, which takes place in Tenerife (Canary Islands, Spain), onboard the association's sailboat, the "Spaniel", and where youth workers will learn more about the potential of the sea and how they can help young people in their communities; and, again on the island of Terceira, these youth workers will join a group of 27 young NEETs (young people who are not part of the education, training or work systems) to help them create innovative ideas for new tourist services using the sea.
More details about the project's outcomes and implementation will be updated soon.