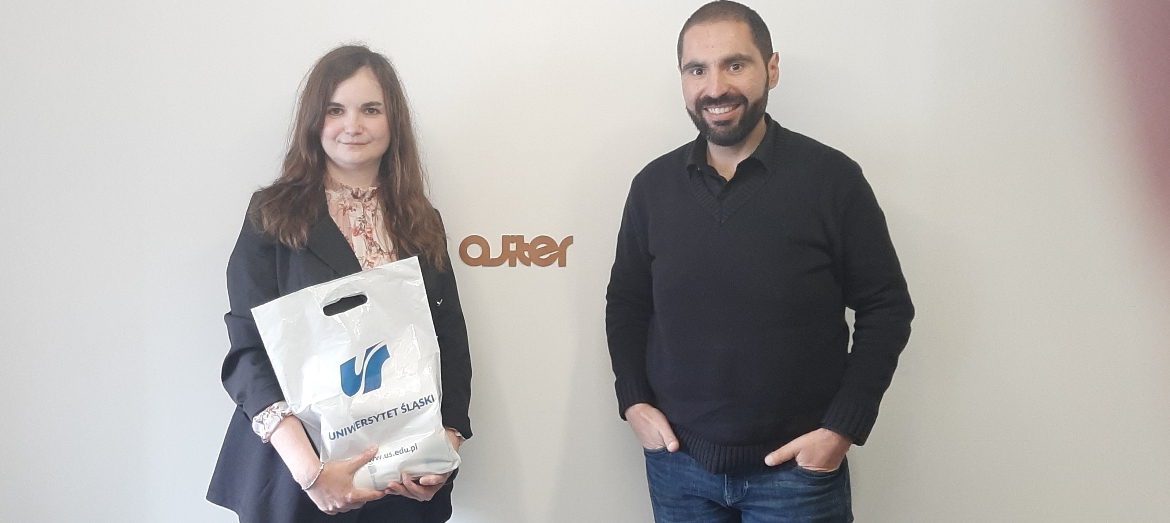 Researcher from University of Silesia made a Study Visit to AJITER
During 7 days, from April 23rd to 27th ,AJITER hosted Monika Frania (PhD) in the frame of Erasmus+ STT stays for academic staff as part of the so-called training visits


She is a researcher in Pedagogy: media education and new technologies in didactics at the Faculty of Social Sciences (Institute of Pedagogy) of the University of Silesia in Katowice, Poland (Ph.D. in Pedagogy, MA in Pedagogy, MA in Journalism and Communication) and also an academic teacher.


This extended visit was related to the high experience and quality of AJITER's international cooperation work within the scope of themes involving children and young people, which was considered by the same as a good example which she considered as having the potential to deepen her knowledge by learning with best practices in the relevant fields.


AJITER welcomed with great pleasure and honor this visit that was also an opportunity to learn from the experience and contribution of this Polish professional, having been an opportunity to broaden horizons and build bridges for new cooperation projects.


Over the last few years, AJITER has gradually come to assert itself as an organization recognized at European level for its work and contribution in youth field, which has certainly contributed to affirm the new centrality of the Azores today.
2023-05-03 10:00:00