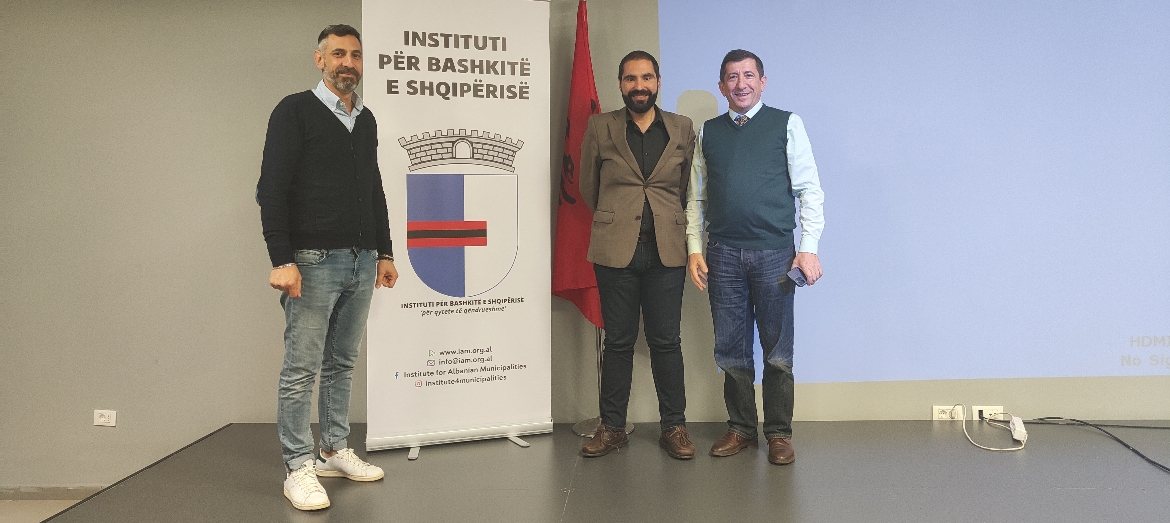 Project "I-Play" ended in the city of Tirana in Albania
The project "#I-PLAY: Internet access for Participation, Learning and Active Youth" is a European project approved by the European program "Europe for Citizens", which had the participation of seven EU countries (Italy, Greece, Belgium, France , Portugal, Lithuania and Romania) and by a neighboring country, Albania.
Between May 15th and 17th, the President of AJITER, Décio Santos, participated in the Project Closing Conference, in the city of Tirana, Albania, organized by the Association of Albanian Municipalities.
The event included a conference aimed at presenting the main conclusions of the project, a synthesis of good digital practices from the various countries involved and recommendations to be presented to the European community.
This project aims, through the sharing of good practices and analysis of local realities, to establish a network of organizations and cities and give voice to rural and peripheral areas and citizens with digital exclusion (migrants, refugees, disabled people, etc.), promoting the debate on the need for equality and quality in Internet access as well as the relevance of this tool in its future within the European Union.
This is the sixth European event of this project, which, in addition to Tirana, had already passed through Castrignano del Capo (ITALY); Athens (GREECE); Vilnius (LITHUANIA); Angra do Heroísmo (PORTUGAL) and Brussels (BELGIUM), with each of these moments dealing with relevant themes focusing on the project's objectives, such as: Digital Inclusion; Distance Learning and Working; Digital Communication and Online Citizenship.
The results of the project are available on its official website at:
2023-05-30 09:00:00