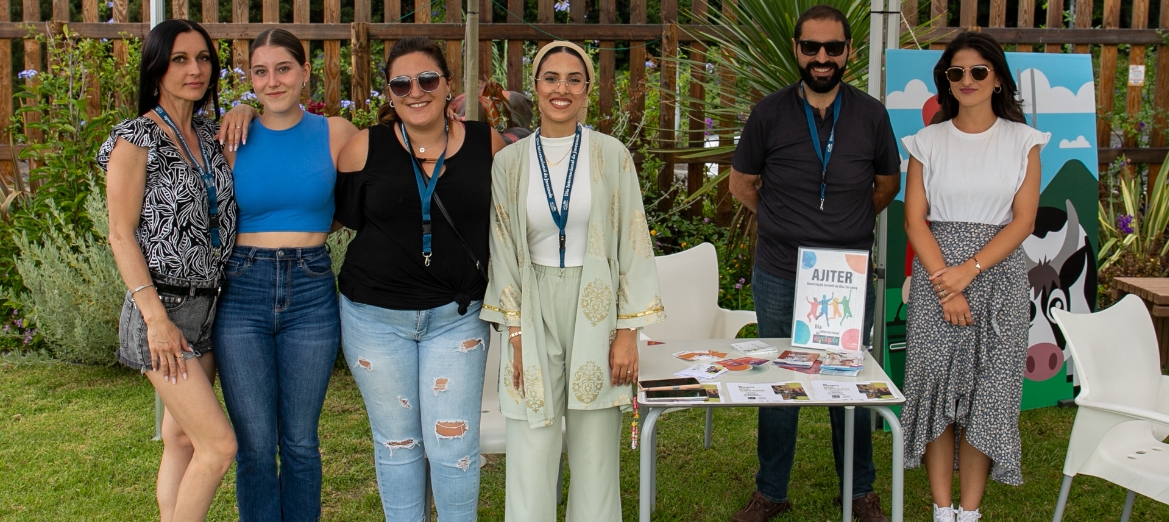 Angra do Heroísmo celebrated International Youth Day
The organization was from the Municipality of Angra do Heroísmo and the venue was the "Green Café", a space located near the end of the ring road, with AJITER – Associação Juvenil da Ilha Terceira being one of the organizations present at the celebrations of the International Youth Day, which took place last Saturday, the 12th of August and was surrounded by a program full of activities.
In 2023, the theme defined for the celebration of "International Youth Day" was "Green skills for youth: Towards a sustainable world".
The program began at 10:30 am on August 12th and lasted until 6:00 pm at the Green Café in Angra do Heroísmo. Some activities stand out, such as a zumba class, a dance group presentation, a lecture on entrepreneurship, a charanga, a DJ and a concert with the band UZHOMS. In this space we also experience various entities related to youth and also to environmental issues, as well as StartUp Angra, which address issues related to their area of ​​work.
In addition to AJITER – Terceira Island Youth Association, ICHTUS – Porto Judeu Youth Association were also represented; AJAT - Terceira Young Farmers Association; "Marine Waste on Terceira Island"; Associação AMA – Aldeia da Parentalidade and StartUp Angra.
It should be noted that in addition to informative material about our activity, the representation was part of an international group made up of two teachers and four students who visited this association and Terceira Island between the 7th and 13th of this
month.
2023-08-14 14:00:00