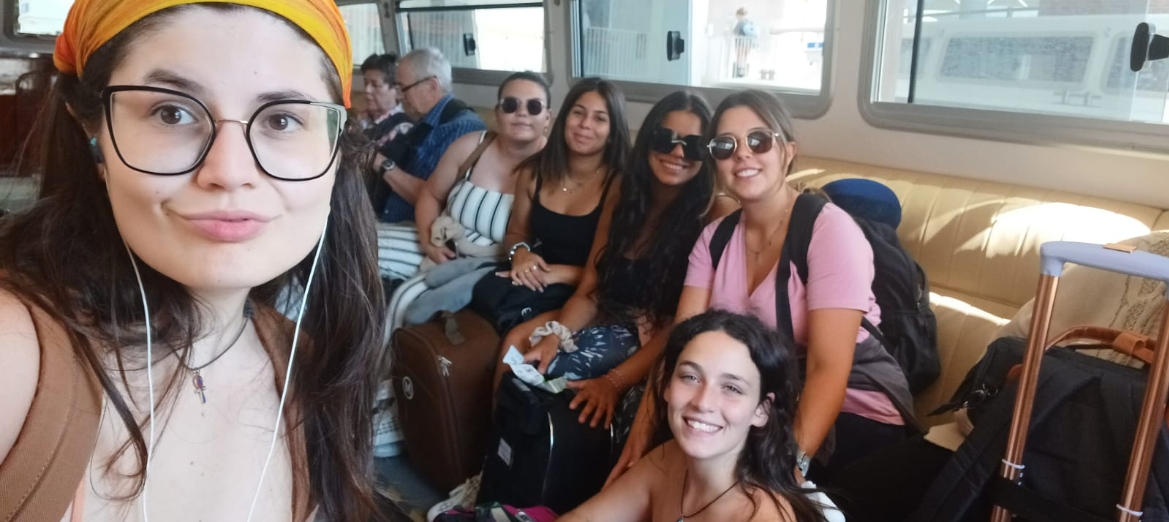 Six young people take part on a project on Human Rights in Italy
The group that participates, through AJITER, in a mobility on Human Rights within the scope of the Erasmus+ program is made up of 6 young people.
It takes place from the 21st of August until the next 31st in the Italian city of Bassano del Grappa.
The "AIR" project brings together 36 young people, aged between 18 and 22, from Portugal, Spain, Sweden, Greece, Latvia and Italy to reflect on society which is often not accessible, inclusive and does not respect people's rights.
The European Convention on Human Rights recognizes and protects the fundamental rights of individuals.
The equality of these rights means that they are recognized by all people, regardless of their age, origin, sexual identity or religion.
Young people who participate in the project, interested in discovering human rights, will understand what rights are granted and how this happens.
They will also have the opportunity to understand the importance of these rights, which are granted in order to live a dignified and secure life.
The AJITER group is made up of 5 young people from the parish of São Bento, on Terceira Island, and a young woman from the island of São Miguel.
This is a project that has the special partnership of the Parish Council of São Bento and the Irmandade de Nossa Senhora do Livramento.
2023-08-25 08:00:00