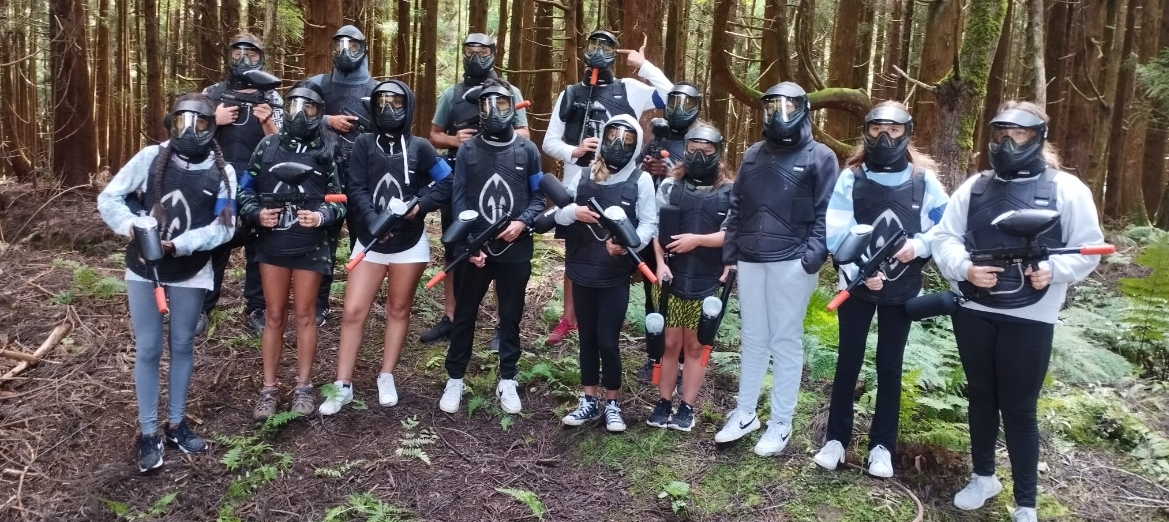 August 23rd was a "AJITADO DAY"
This Wednesday, August 23rd, AJITER - Associação Juvenil da Ilha Terceira promoted an edition of the project "AJITADO DAY" aimed at young people on vacation with specific ages between 14 and 18 years old, with the fundamental objectives of promoting occupying leisure time on vacation, preventing risky behavior and promoting healthy habits and lifestyles.
This "AJITADO Day", took place in the Leisure Area of the Parish of Posto Santo, in Angra do Heroísmo, and the program was divided into two parts, one of an informative nature and the other of a ludic nature, continuing in the same way to stimulate contact with the nature .
In addition to getting in touch with the presentation of AJITER and the opportunities it offers young people, for example, within the scope of the Erasmus+ program or the new features of the AJITER Card, young people had the opportunity to experience some outdoor activities such as playing a game paintball, with luck also space for a convivial picnic among the participants.
"DIA AJITADO" will feature more editions, whose respective dates, schedule and location will be announced in due course.
In addition to participation, AJITER offered all participants various gifts. A total of 20 young people participated.
AJITER - Associação Juvenil da Ilha Terceira is a public utility institution that completes 20 years of existence this year dedicated to stimulating the local development of Terceira Island with an approach in the development and training of its young people.
2023-08-24 13:00:00