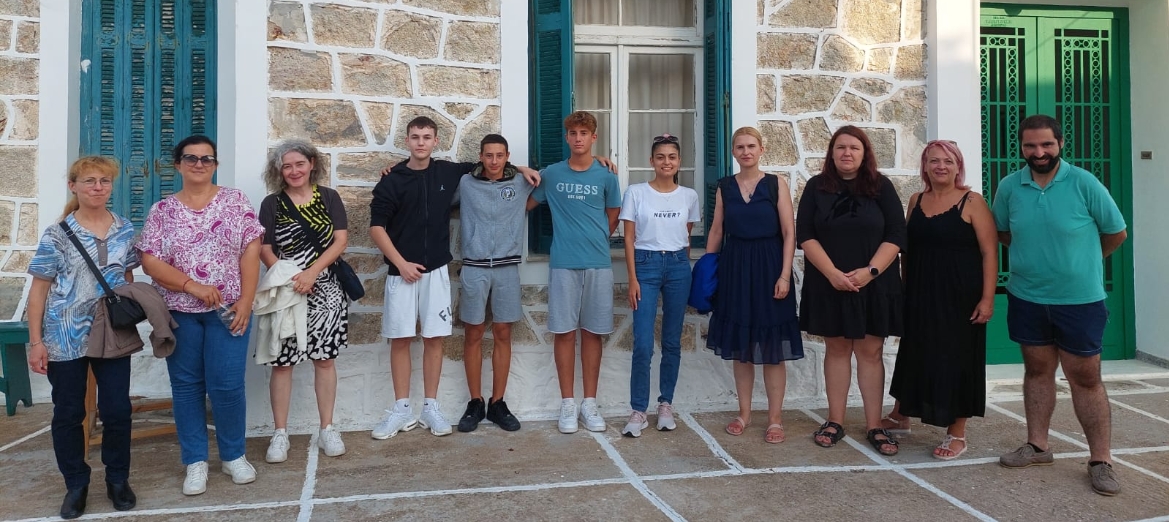 AJITER took part in a training on the Greek island of Kimolos
It was within the scope of the project "ISLANDERS: MANY ISLANDS – ONE COMMUNITY", of which the consortium takes part, that AJITER was represented in a short-term training to exchange good practices for youth professionals, which took place between the 4th and 7th of September, on the small Greek island of "Kimolos".

During these days, participants had the opportunity to learn about the reality of the island in question, learn about the work of the host organization and establish contacts with several local young people, seeking to identify common aspects in relation to their territories and different approaches to resolving the greatest difficulties. .

This is a 24-month project, which will be developed until January 2025 and focuses on using a methodology based on "storytelling" as a tool to promote greater awareness among young people regarding sustainability, environmental protection and appreciation. of the cultures and traditions that mark its identity.

The "Islanders" project in question is an initiative aimed at young people between 15 and 25 years of age, mainly from European islands, coordinated by the Swedish organization "Traces and Dreams", which also includes organizations in its respective promoting consortium. "PRISMS" from Malta, "Kimolos Volunteer Team" from Greece, "Muhu Noortekeskuse" from Estonia as well as AJITER – Associação Juvenil da Ilha Terceira as Portuguese representative.

In practical terms, in a first phase, the training of multipliers is being carried out, whether teachers, educators or youth technicians who, in turn, will use this knowledge and skills in their work with young people, focusing then on the theme of sustainability and natural heritage, as mentioned above.
The start of this project took place in Angra do Heroísmo on the 17th and 18th of April, and this is a strategic partnership that takes place within the scope of key action 2 in the youth area of the European program "Erasmus+".
2023-09-15 12:00:00